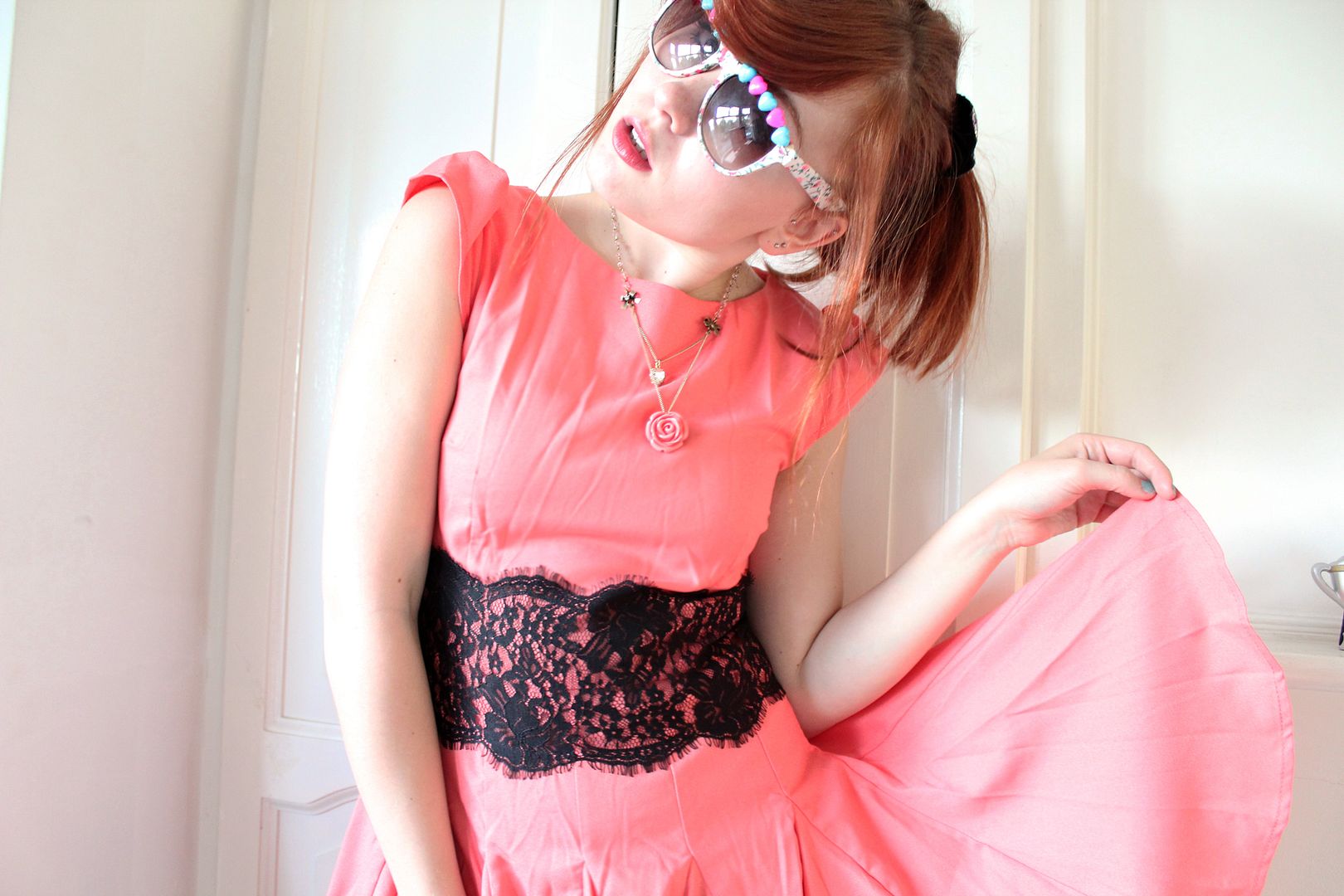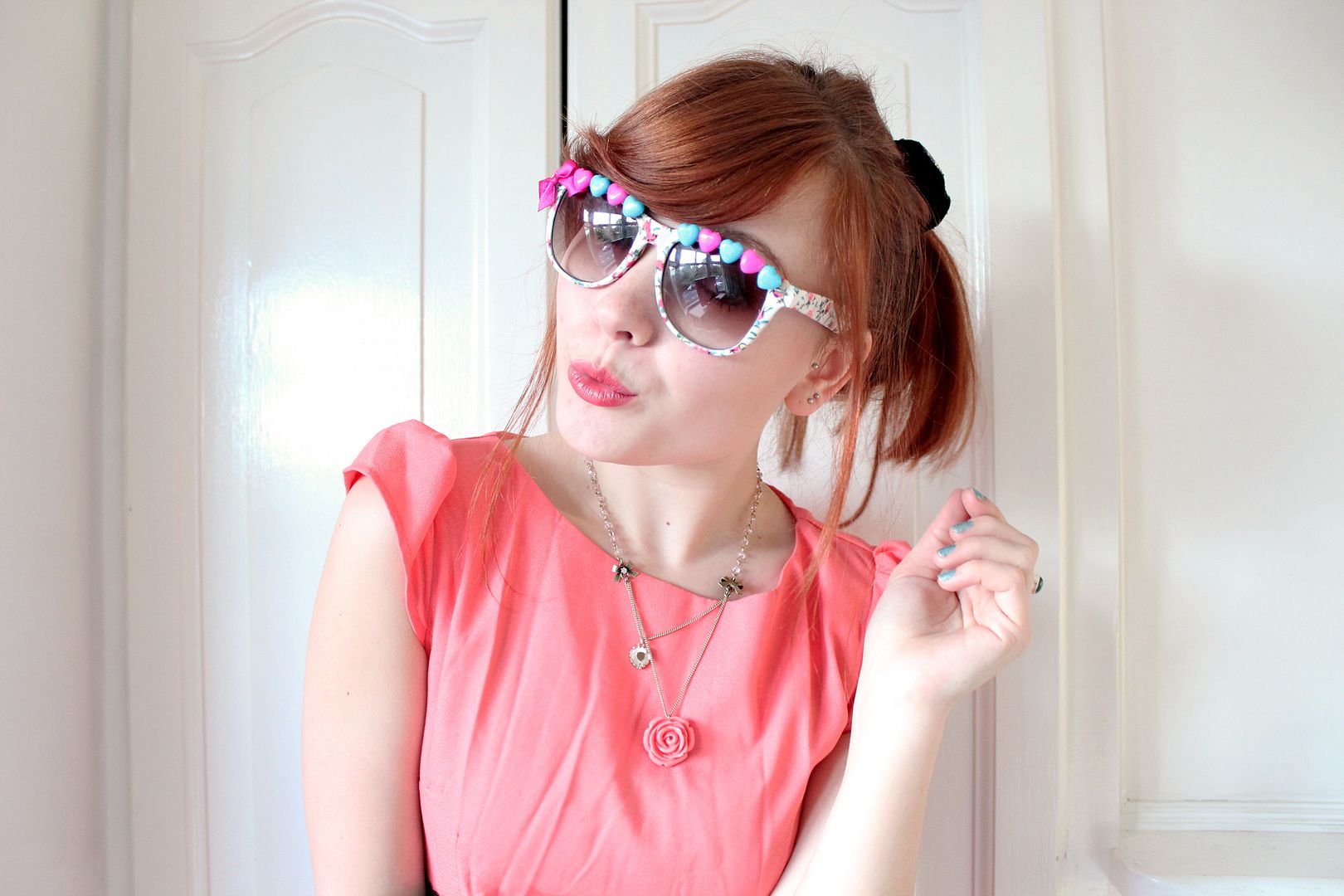 Hello everyone, hope your week has started well! Today I brought myself an organizer and managed to tick a lot off my to do list. After a few months of being in bad health at the beginning of the year it has taken so long to get up to speed with life. That includes all my illustration work, sorting out and clearing my bedroom, and actually going out and enjoying a few drinks! So finally I feel ready to get my life on track, obviously things aren't perfect but I'm learning to get through it.
Glitter Bow - Crown&Glory
If there is something that cheers me up, it's getting a new pretty dress. That may seem shallow but I can't deny that pleased feeling I feel when twirling around in a new frock. This one in particular from AXParis is one my sister linked me, as soon as I saw it I knew I had to have it! It's such a perfect little number for evening attire, especially if like me you prefer to wear black tights. The black lace waist band sits sweetly and is the reason black tights look lovely with it. I have stayed quite plain and stuck with black heels.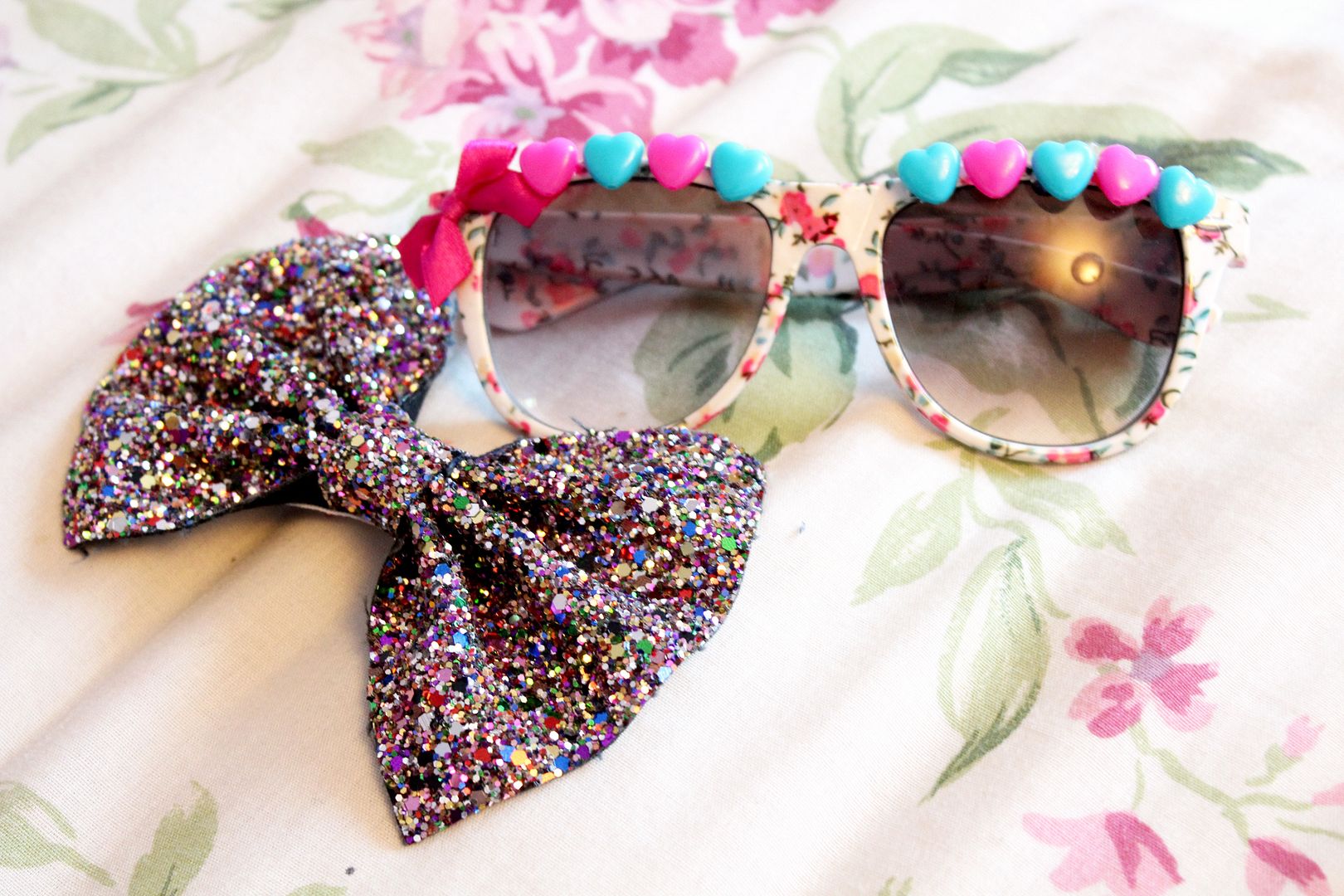 My friend Jodie launched an Etsy store today, selling accessories including headbands, brooches and sunglasses all hand made!! I love these she made me for my birthday, with perfect little heart beads and floral print. They are so fun and cute, a lot of her items resemble the same quality. go have a looksie!